Meet your master class instructors! We have compiled a selection of instructors representing sites, study teams, and scientists who are here to teach you everything there is to know about eCOA.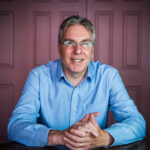 Bill Byrom, PhD
VP Product Strategy & Innovation
Signant Health
BIO
Bill serves as Vice President of product strategy and innovation at Signant Health, where he also leads a team of ePRO scientists. He has worked in the Pharmaceutical industry for 30 years and is the author of over 70 publications and two industry textbooks on electronic patient-reported outcomes (ePRO). His recent scientific work includes the use of wearable technology and bring- your-own-device (BYOD) eCOA in clinical trials. Bill recently served as Vice Director of the C- PATH ePRO Consortium and is an active member of the DIA Study Endpoints Community where he leads a cross-disciplinary group on the use of endpoints derived from wearable devices to support labelling claims and regulatory decision making.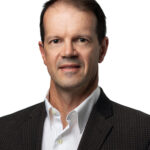 Dan DeBonis
Principal Endpoint Solutions
Signant Health
BIO
Dan DeBonis is one of the pioneers and leaders at the forefront of innovation for eCOA, outcome analytics and the integration of digital technologies in clinical research.   He is an entrepreneur, a co-founder of several companies, including Concordant Rater Systems, which became part of what is now Signant Health in 2010.   Throughout his career, he has integrated key stakeholders, including clinicians, developers, KOLs, patients and regulators, into technology driven solutions to improve the quality and integrity of clinical trial data.   More recently, Dan has been a leader on COVID-19 response and mitigation strategies for Signant Health and our clients.   He has served as an advisor to a range of companies from start-ups to large pharmaceutical companies.   Dan is the author of a patent and publications on technologies in clinical research.  He is a graduate of Yale University, and resides with his young family in Boston.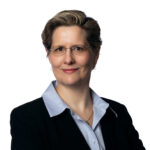 Jill Platko, PhD
Senior Scientific Advisor
Signant Health
BIO
Dr. Jill V. Platko is a Senior Scientific Advisor and expert in electronic Clinical Outcome Assessment (eCOA) systems at Signant Health. She began her career in biology-based scientific research and for over 16 years, lead projects at institutions such as: Cornell University, Genome Therapeutics Corporation, Whitehead Institute Center for Genome Research, and Massachusetts General Hospital.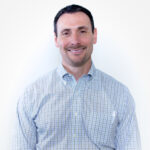 Elan Cohen, PhD
Principal Investigator
Hassman Research Institute 
BIO
Dr. Cohen joined Hassman Research Institute (HRI) in 2016 as a Sub-Investigator and Lead Psychometrician before becoming a Principal Investigator upon earning his psychology license in New Jersey in early 2018. He had been licensed for over 10 years in Pennsylvania prior to his licensure in New Jersey. Dr. Cohen conducts trials at both the Marlton and Berlin locations. His expertise extends to writing clinical trial protocols, psychiatric scale management and administration services, integrating regulatory compliance matters with rater training programs, implementing systemic strategies aimed to reduce the placebo and nocebo effects, and applying working memory evaluations into clinical trial methodologies.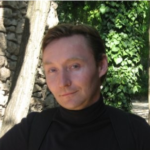 Jeffrey Thell
Director Business Transformation 
Signant Health
BIO
Jeff Thell is a Director, Business Transformation Office (BTO) for Signant Health, serving customers across the Life Sciences spectrum. Jeff brings over two decades of experience transforming global supply chains through the application of project management, continuous improvement and operations leadership best practices across a wide range of industries. Jeff holds a B.S. in Business Administration as well as several certifications in the areas of Lean, 6 Sigma, Project Management and Supply Chain and Operations Management. He has also taught supply chain certification courses at Drexel and Villanova Universities.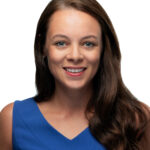 Meghan Morgan
Business Development
Signant Health
BIO
Meghan works to find the perfect patient solution for our clients by matching them with the right technology and services for their trials, and their patients. Prior to Signant Health, she leveraged her background in biology and psychology to serve in a clinical research coordinator role as both a user of clinical trial technologies, and a stakeholder in patient recruitment and retention. Meghan initially joined Signant Health as a Project Manager back in 2017, eCOA and Patient Engagement Solutions. Her journey from research coordinator, to Project Management, and now Business Development helped her gain the knowledge, insights, and empathy to drive finding solutions for better clinical trials.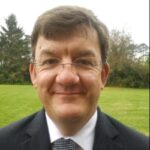 Richard Fazackerley
Global Head, Supply Chain
Signant Health
BIO
Richard serves as the global head of Supply chain for Signant Health leading its warehousing, production and logistics services team at various locations across the globe.  Richard has over 30 years' experience in the pharmaceutical industry in a wide variety of operational and functional roles across all phases of drug discovery, development and commercialisation.  He is currently accountable for ensuring the safe and timely shipment of eCOA devices to over 150 countries in line with international and national legislation and requirements.  He has spoken at many industry conferences and industry events on various subjects and is published in several industry journals and publications.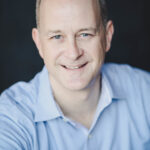 Todd Everhart, MD
Clinical VP Internal Medicine
Signant Health
BIO
Todd Everhart, MD, FACP, is the internal medicine leader at Signant. Dr. Everhart is board-certified in internal medicine and a fellow of the American College of Physicians with over 23 years of experience in the practice of medicine and over 12 years of experience in clinical development. Prior to joining Signant, Dr. Everhart held positions of Vice President, Medical Affairs and Vice President, Medical Informatics at Chiltern and Covance, and consulted independently in the areas of medical monitoring, medical data review, data analytics, and physician adoption of technology. He has worked in all phases of clinical development in numerous therapeutic areas including allergy & immunology, cardiovascular, hematology & oncology, infectious disease & HIV, neurology, ophthalmology, psychiatry, respiratory, and rheumatology.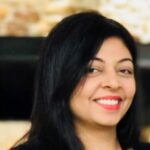 Neetu Pundir
Director, Product
Signant Health
BIO
Neetu Pundir is an experienced product and brand manager with prior professional experiences across the globe in the healthcare and life sciences industry, working for companies such as Johnson & Johnson, BIOTRONIK Medical Devices, Henry Schein and eResearch Technology. Neetu is currently employed as Director, Go To Market Strategy and is part of the Product Management Team at Signant Health.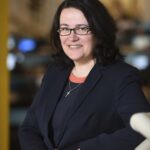 Adina Tapalagga
VP Global Support
Signant Health
BIO
As an experienced IT operations leader, Adina has more than 25 years of consulting, business development and software experience in the Romanian financial and technology sectors. Prior to joining Signant Health, she served as General Director of SCC Services Romania, and has held various IT and management positions for multiple banks in Romania, gaining insight into the rigors of working in a highly regulated industry.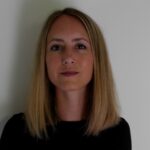 Alex Kalpadakis-Smith, PhD
Scientific Advisor
Signant Health
BIO
Alex is a Scientific Advisor at Signant Health, where she provides scientific expertise on digitising the capture of Clinical Outcome Assessments (eCOA) and the use of connected health devices in clinical trials. She participates in research activities on the mobile technology needs of different therapeutic indications intending to develop tailored patient-centric solutions. Before joining Signant Health her scientific work focused on visual disorders, aiming to better understand the relationship between visual impairments and brain function to improve vision tests within clinical settings. Alex holds a PhD in Experimental Psychology from University College London.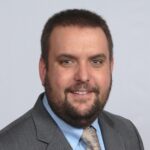 Bart Nicholson
Director, Product Management (IRT)
Signant Health
BIO
Bart Nicholson has spent his career in the validated software industry in a variety of roles across multiple applications.   Bart joined Signant Health's IRT team in 2011. He has an undergraduate degree in Computer Engineering from the University of Delaware along with an MBA from Drexel's Lebow College of Business.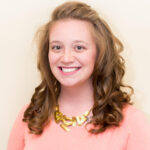 Brandy Morneau
Project Manager
Signant Health
BIO
Brandy Morneau is an experienced a Project Manager with Signant Health having worked on indications including oncology, tinnitus, GERD, and Sickle Cell Disease. She grew up in Connecticut prior to moving to Pennsylvania and earned her master's degree in Cellular and Molecular Biology from the University of New Haven where she co-authored several scientific publications in computational prebiotic chemistry. After a brief stint in a laboratory which performed genetic marker testing, Brandy leapt into project management.  In her spare time, she enjoys running marathons and chasing down her 2-year-old.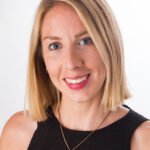 Florence Mowlem, PhD
Scientific Advisor
Signant Health

BIO
Dr Florence Mowlem is a Scientific Advisor at Signant Health, where she provides advice and guidance to internal and external stakeholders on eCOA solution design and project complexities to ensure adherence with requirements of the study protocol, and that industry best practice and regulatory guidance is followed. At Signant Health, Flo works across therapeutic areas and is also the eCOA Science Oncology lead; her most recent scientific work includes understanding how the unique needs of oncology patients (i.e., due to symptoms of the disease and side-effects of treatment) can impact their use of electronic devices in oncology trials, and harnessing this knowledge to optimize ePRO solutions. Flo has presented her work at international conferences, published numerous peer-reviewed papers, and actively participates in consortium working groups.  
Twitter: @FloMowlem